Extensive cleaning services in Rockland County, NY and beyond
We bring you a variety of green cleaning services that can meet all of your cleaning needs. Not only do we tailor our approach to your specific preferences, but we also uphold the highest hygiene standards. Our services come at transparent flat rates and hide no additional fees.
What's included in
Standard Cleaning?
+
Our standard cleaning includes some basic tasks that can help you maintain a clean home environment. From dusting to light organizing, our cleaners we'll do everything with utmost care.
What's included in
Deep Cleaning?
+
For a more thorough clean-up, our top-notch deep cleaning service is the way to go. This type of cleaning is more comprehensive, including some additional tasks, such as baseboard vacuuming.
What's included in
Move in/out Cleaning?
+
When it comes to our move in/move out cleaning services, they will leave your new home and old residence spotless. It includes all the basic and deep cleaning chores, as well as all the extras such as inside oven, inside refrigerator, inside cabinets, etc..
Fully-equipped maid service in Bergen County and Rockland County
We use HEPA-sealed vacuums to increase your indoor air quality and avoid bringing dirt from previous clean-ups.
Using just water-based steam mops and absolutely no chemicals, we'll get rid of all 99.9% of germs on your floors.
There's only one factor we consider when purchasing cleaning products – quality. Your surfaces will appreciate it.
After our exceptional cleaning services, there will be no trace of toxins or chemical odors in your home.

Kitchen
(Routine Cleaning)
Fill & Run Dishwasher
Empty Trash Can(s)
Sweep & Mop Floors
Scrub & Clean Sink(s)
Clean & shine Countertops
Clean outside of microwave
Clean stove top & Overhead Fan
Wipe Down Appliances
Clean Refrigerator Exteriors
Polish Metal Surfaces
Sanitize Light Switches
Clean Vents
Cobweb Removal
Dust Blinds
Dust Window Ledges & Vacuum Window Tracks
Vacuum Baseboards & Doorframes (+top)
Polish Stainless Steel (if applicable)
Clean/Vacuum Floor Mat(s)

Deep | Move-In/Out Cleaning
Deep
Clean inside of Microwave
Baseboard Detail
Doors/Door Frames Detail
move
Detail Walls
Clean Closet Shelves
Clean Windows
Wipe Down Blinds

Bedrooms & Living Spaces
(Routine Cleaning)
Dust All Surfaces
Dust Blinds
Dust Window Ledges & Vacuum Window Tracks
Empty Trash Can(s)
Sanitize Light Switches & Door Knobs
Vacuum Baseboards & Doorframes(+top)
Vacuum Couches & Chairs
Make Beds (Change Linens if left out)
Fluff Pillows & Cushions
Light Organizing
Sweep & Mop Floors (+Closet space)
Vacuum carpet, stairs & rugs
Clean Ceiling Fans & Vents
Cobweb Removal
Clean Mirrors
Streak-free Shine Glass Table Top
Polish Stainless Steel

Deep | Move-In/Out Cleaning
Deep
Mineral Removal (sink/appliances)
Baseboard Detail
Doors & Door Frames Detail
move
Detail Walls
Clean Inside Stove
Clean Inside Refrigerator
Clean Inside Oven
Clean Inside Cabinets
Clean Windows
Wipe Down Blinds

Bathroom
(Routine Cleaning)
Scrub & Clean Showers & Tubs
Scrub & Clean Toilets
Clean Mirrors
Scrub & Clean Sink(s)
Clean Countertops
Clean Soap-dish & Countertop Items
Clean Light Switches & Door Knobs
Clean Vents
Sweep & Mop Floors
Vacuum Baseboards & Doorframes (+top)
Polish All Metal Surfaces
Dust Window Ledges & Vacuum Window Tracks
Fold & Hang Towels
Cobweb Removal

Deep | Move-In/Out Cleaning
Deep
Scrub Heavy Build-up
Mineral Removal (tub-toilet-sink)
Baseboard Detail
Doors & Door Frames Detail
move
Clean Inside Cabinets (+medicine)
Clean Shelves
Detail Walls
Clean Windows
Wipe Down Blinds
Go
green

with us: Book our

eco-friendly

cleaning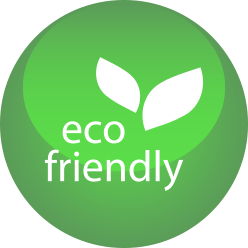 Clean doesn't always smell nice, or equal Non-Toxic – except with MaidWhiz! Our experienced cleaning professionals use only high-quality cleaning products that are safe for you, your family and pets, and the environment. Never again will you have to worry about hidden toxins and other chemicals lurking around in your home. Our eco-friendly cleaning services are easily as effective as chemical cleaning, but smells nice and is non-toxic. Your home will be sparkling clean with a natural scent of freshness. What's more, green cleaning brings more than a few benefits:
Increased indoor air quality
Reduced carbon footprint
Clean and non-toxic home environment
Positive effects on allergies and asthma
Decreased exposure to toxins and chemicals